Artificial grass is the most used product in carpet field construction. While natural grass was used in the construction of carpet pitches in the past, artificial grass is preferred today. So how to install artificial grass? Diy artificial grass installation is so easy. Briefly, artificial turf installation is done as follows;
First of all, you need to determine for what purpose you will use the artificial turf. For example, will you buy landscape artificial grass or 
artificial grass for sports fields
? Because the 2 types of grass are different from each other.
Artificial grass
can be produced in different thicknesses and for different purposes.
This affects the cost of artificial turf. For example, artificial grass used for landscaping should be suitable for your pets as well. There is a product called artificial grass for dogs. And artificial grass is used in landscaping applications.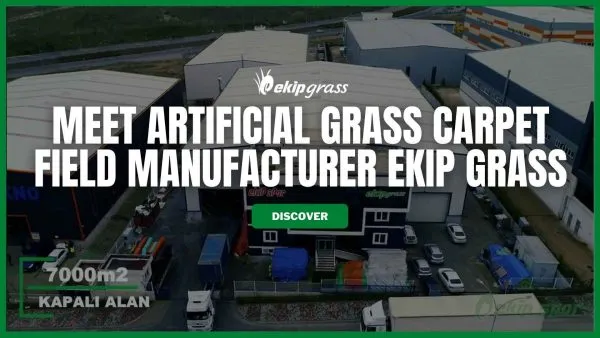 After deciding which artificial turf to choose, you need to measure the area. After determining the size of the area where the artificial turf will be installed, you should contact your supplier and order the artificial turf in the size you want. At this stage, Ekip Grass can support you. You can get detailed information about artificial turf installation by contacting us. You can ask us any questions you may have about artificial turf, including carpet pitch installation.
Laying Artificial Grass on Soil
Before installing artificial turf, the ground must be flat and smooth. In this way, artificial turf rolls look more beautiful and aesthetic on the ground.
After the ground arrangement stage required for artificial grass is done, sand is poured on the ground. After the sand is distributed on the ground regularly, concrete is poured on the ground. For the floor with a flat surface, artificial turf rolls are laid next. Artificial turf rolls are laid on the ground and then the excess on the edges is cut with the help of scissors.
After the edge arrangements are made, granule reinforcement is made on the artificial grass ground. Thanks to these granules, the artificial grass floor looks smoother. After the granule reinforcement, the grass ground is brushed and the granules are spread evenly on the ground.
Yes, the artificial turf floor is ready to use. You can learn the details of the installation by examining our detailed artificial turf installation content.
Can you lay artificial grass directly on soil? Yes, it is possible.
It is very easy to lay artificial grass on the soil in 7 steps.
First of all, the ground with soil is leveled
Dig the area at most 100mm depth level.
Recesses and protrusions on the floor are removed.
Protected base materials such as seed preventers adding the soil.
After a smooth ground is obtained, artificial grass is laid.
Then cut and tight the grass edges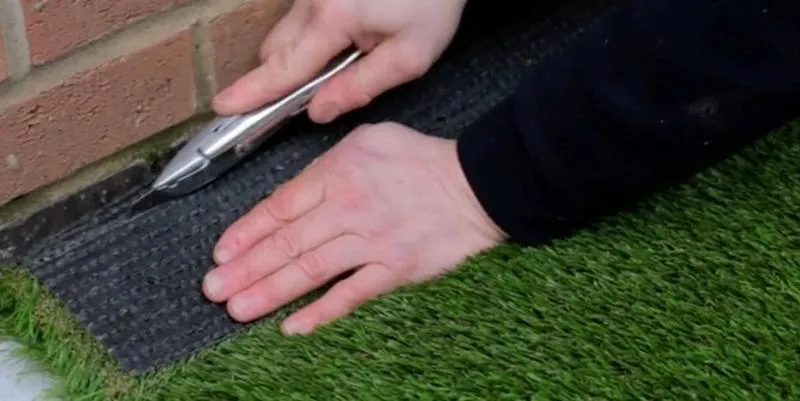 Join the artificial grass rolls together.
How to install artificial grass? 
You can see the artificial grass installation with the video below.