Hockey is a team sport and a ball game played with curved sticks at one end. It is a complex sport that requires a high degree of skill like Basketball and Football; It is a sport suitable for both girls and boys physically. Hockey is the national sport of India and Pakistan; Ice hockey, on the other hand, is common in the mountainous northern areas of Europe and America.
One of the most common sports in the world after football is hockey. The Olympics of field hockey are held every year. In addition, the World Hockey Cup and the World Cup Championship are some of the tournaments held for hockey.
In the past, field hockey was played on natural grass. This was a factor that reduced the quality of the game. Playing hockey on artificial turf is both safe and enjoyable. It is very enjoyable to play hockey on the artificial turf we produce with the latest technology monofilament ropes.
If you want to play hockey on an aesthetic and stylish ground, you should choose artificial grass. You can also play hockey on artificial turf in bad weather conditions. Because drainage channels prevent the formation of water puddles on the field.
As Ekip Grass, we produce hockey grass. You can have a quality, comfortable and long-lasting hockey field with artificial hockey grass. The artificial grass we produce is made of recyclable materials suitable for human health. We prevent harm to the environment and people with sustainable hockey grass.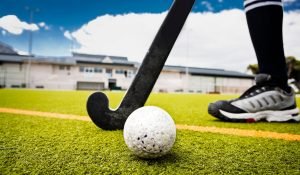 You can have a professional hockey field with our turf, which is approved by the international hockey federation. Team Grass is improving its R&D activities day by day to ensure that artificial turf pitches are of the highest quality and perfection.
Artificial turf, produced with high polymer technology, provides an extraordinary ground quality. You can review the grass types you can choose for hockey above.
With the hockey artificial turf we produce, inspired by the wishes of our valued customers, your enjoyment of the game will not be interrupted. You will have a hockey field that you can comfortably use for many years.