Football, soccer for some countries,  is the most popular game throughout the world. By the way, we want to give interesting information about football vs. soccer. It is not only the North Americans that call it soccer. It is generally football because you play with a ball by using your foot. Most countries call it football or some translation of it. But the USA, Canada, Australia, New Zealand, Ireland, South Africa, and some other countries call it soccer. Which is a kind of abbreviation of association football. So, much of Southeast Asia, Korea, Japan, and even Italy (Calcio) call it something else than football.
What surface is a football player on?
When we say an artificial field, most people understand artificial grass. But there are some different types like acrylic, tartan, or EPDM flooring. At Ekipgrass Company, we serve the football field flooring business for many years which gave us a great deal of experience. So, in this article, we prepared everything about artificial football field playing surface types.
What are football fields made of?
Generally, there are 3 types of artificial surface area of a football field, which are;
FIFA approved these surface types and some other authorized organizations. So here are the types of football fields.
What is the Artificial Turf (Grass) Football Field Surface?
This is the most common and preferred football field type. There are so many benefits of artificial grass when compared to natural grass. It is very effective for indoor and outdoor football fields.
Artificial turf fields are very ideal for;
Also, FIFA approved some types of 
artificial grass
 fields for professional football games.
As artificial turf is very like natural grass. But requires little or no maintenance, and this type becomes very beneficial for users. Also, it is very durable and doesn't deform even in harsh climates. These features made it the most preferred and popular surfacing of football fields.
What type of turf is football played on?
Football is played on artificial grass, especially on FIFA Approved turf. Playing football on FIFA-approved artificial turf is both enjoyable and safe. Because these artificial turfs are produced for football. Approved artificial grasses are slippery-reduced floors and are very durable. It offers players all the ground conditions that a football field needs for many years.
What is Acrylic Surface Flooring?
Acrylic surface flooring presents a decorative and aesthetic view. It is preferred for indoor football fields. But it is very durable against weather conditions outdoor use is also very possible. Acrylic is very hygienic and antislip.
It is generally applied to asphalt or on concrete with a special adhesive. Acrylic is elastic and has a thickness of 2-3 mm. It is very beneficial for improving player performance and preventing sports injuries.
Acrylic fields are multi-purpose sports fields and are more proper for other types of sports like basketball or athletics. But it is also possible to play football in these fields.
What are the Features of EPDM Flooring?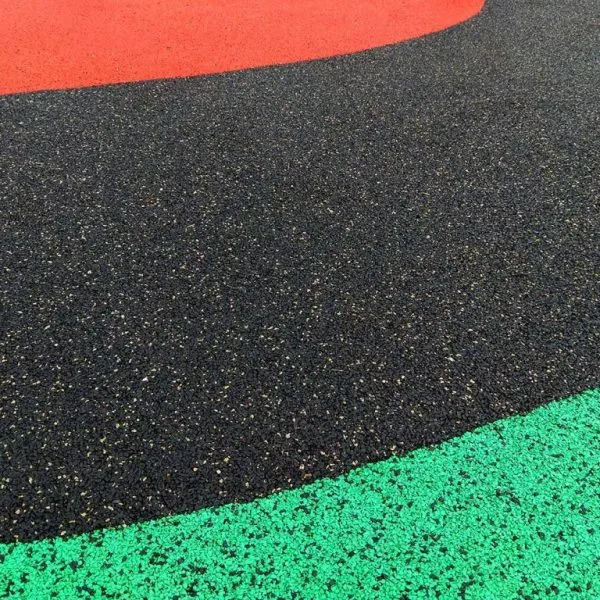 EPDM granules are very popular for all types of the sports flooring. The thickness of these fields can reach up to 15 cm. Generally there are two layers in its structure. The lower layer is generally around 8 mm in thickness. The upper layer is 7 mm with granules. This flooring type is also proper for indoor and outdoor tennis courts, athletics, and multi-purpose sports. But the features are also suited for football games.
There are also some other sports flooring types as we mentioned before. Of course, most football fields are artificial or natural grass. But, these different types are proper for many sports and you can also play football in them. As Ekip Grass, we are an experienced football field surfaces company and we can construct so many types of fields. For more information, you can check our website.
Meet Artificial Grass Carpet Field Manufacturer Ekip Grass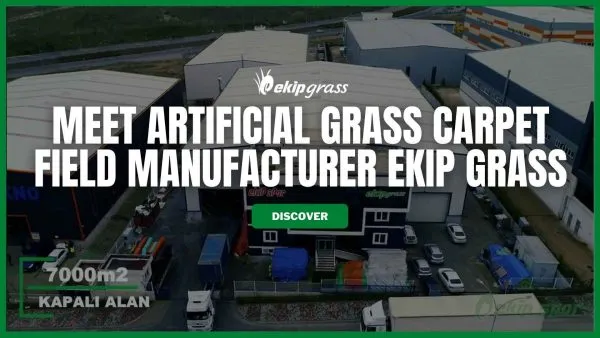 Ekip Grass is the best artificial grass producer in Turkey. In addition to producing artificial turf, it also installs football field surfaces. If you need a carpet pitch, Ekip Grass is the right address for you. Contact us immediately. Find out artificial turf prices and carpet pitch installation costs.