Football Field Grass for your Facility
Many types of grass are preferred for astroturf or football stadiums. Today, natural turf, artificial turf, or hybrid turf is the most preferred turf for soccer fields. Among these 3 types of grass, the most comfortable one is artificial grass. Artificial grass is an easy-to-care, long-lasting, and durable type of ground for football.
So, let's examine how to choose grass for the football field and what are the types of football grass.
How to choose the best football field grass for your facility?
Even the smallest detail can change the fate of the game on football pitches. That's why the quality of the floor is very important. Artificial grass is a ground type with reduced slipperiness. Therefore, the risk of injury is lower on artificial turf ground.
If you want to improve the quality of football in your facility and please your customers, it's time to innovate on your pitch. We have listed our products below so you can choose the right artificial turf for your football field. As Ekip Grass, we are Turkey's best FIFA-approved artificial grass manufacturer. We also do carpet pitch installation and football pitch installation upon request.
If you want to develop your sports complex and offer a better gaming experience, you can contact us.
How long is a football field last?
Even if artificial turf football fields are subject to heavy use, they can be used for at least 10 years if they are installed with quality artificial turf and are regularly maintained. While maintaining artificial turf, new sand should be added to replace the diminishing sand and the field floor should be cleaned of waste materials. That's how easy artificial turf care is. You can increase the service life of your sports complex by doing this small maintenance.
How wide is a football field?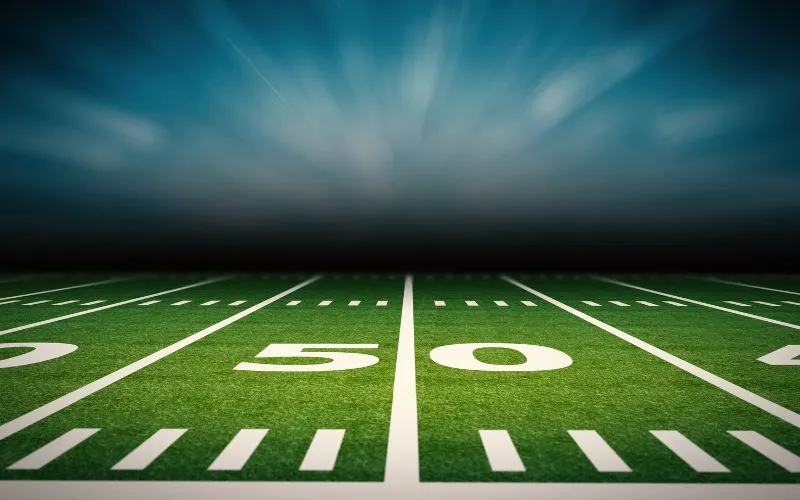 The football field is 360 feet long and 160 feet wide. This measure changes in carpet fields. We install a special size carpet pitch by the land. In other words, the answer to the question of how big is a football field depends on the land where the carpet pitch will be established. Ekip Grass designs your football field by your land and makes it a fully equipped turnkey. You can contact us for turnkey carpet field installation.