Turnkey Football Field Costs
Carpet pitch construction brings many different stages. The type of ground (soil, sand, concrete, etc.) on which the carpet pitch will be installed, the floor covering material, and whether the pitch is indoor or outdoor are effective on turnkey carpet pitch prices. Turnkey field construction is completed when the carpet pitch construction phases are completed completely. In order to make a turnkey carpet pitch, first of all, it is necessary to carry out the infrastructure works and make the pitch ready for installation. Then the artificial turf needs to be laid and fixed on the ground. Finally, the wire fences of the field are drawn and all the deficiencies are completed, including the lighting products. When we leave you a field ready to play football, we have built a turnkey football pitch.
As Ekip Grass, we are Turkey's best carpet field construction company. We are installing turnkey carpet pitches in many different branches and types. The artificial turf that we use on the carpet pitches and which is our own production is FIFA-approved and accredited grass. Our company, which produces Turkey's first and only FIFA-approved accredited grass, also establishes the highest quality carpet pitch. You can get detailed information by contacting us for turnkey carpet pitch prices right away.
Turnkey Football Field Types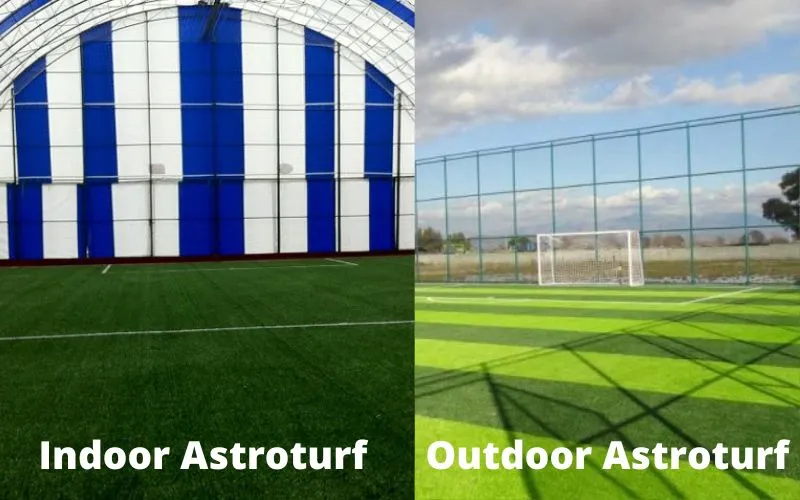 There are many different types of carpet pitches. The size of the field, whether it is open or covered, causes the variety of grass fields used. In this context, turnkey carpet pitches are divided into 2 types.
Turnkey Outdoor Astroturf
In turnkey open carpet field construction, the field is not covered and iron construction works are not performed. With this way, turnkey carpet pitch costs are reduced. When the field is finished, you will be the owner of a turnkey open astroturf field. However, do not forget that it will be difficult to do sports on your field in winter. This will reduce your profitability.
Turnkey Indoor Astroturf
In turnkey indoor carpet pitch construction, the field and its sides are covered with tarpaulin or steel construction. In this way, the field can be used for 4 seasons. Even though the field construction takes longer, when it is finished, you will have a turnkey indoor carpet field. Your profit margin will be higher and your field will be used actively in all seasons.
Turnkey Indoor and Outdoor Carpet Field Construction
Even though the turnkey outdoor and indoor astroturf construction phases are the same, the only difference between indoor and outdoor carpet pitches is the steel construction works. Covering the indoor carpet field with a steel body or tarpaulin, it is made suitable for use in all seasons. For this reason, its delivery will be later than the open carpet field. Open carpet pitches, on the other hand, are completed in a shorter time and are turnkey.
Here are the turnkey outdoor and indoor carpet pitches in 6 stages, respectively;
Ground substructure works of the site – leveling the ground
Laying artificial turf on the ground
Surrounding the field with wire fences – optionally panel fences are also used.
Covering the field with steel construction – for closed carpet pitches
Installation of field illuminations
Turn-key
Ekip Grass's professional technical employees carefully manage the entire process. First of all, the project design of the carpet field is done. The work starts after this project is presented to you and approval is received. Within the scope of this process, the construction phases of the turnkey carpet pitches are determined. It will be completed as soon as possible and delivered to you. You can get information by contacting us immediately for turnkey carpet pitch costs and prices.